The Quick Restaurant Menu is a Free WordPress Plugin very easy to use to create menus of all kinds for restaurants. Simply create a new Menu post and add Menu Items directly from the same UI of the post. Each Menu Item can take a header, picture, description and several prices.
Rearrange Menu Items with a drag and drop interface within the menu. Create also different sections inside the menu ( starters, main dishes, desserts ..). Hide Menu Items with a click instead of remove when you don't want to display them.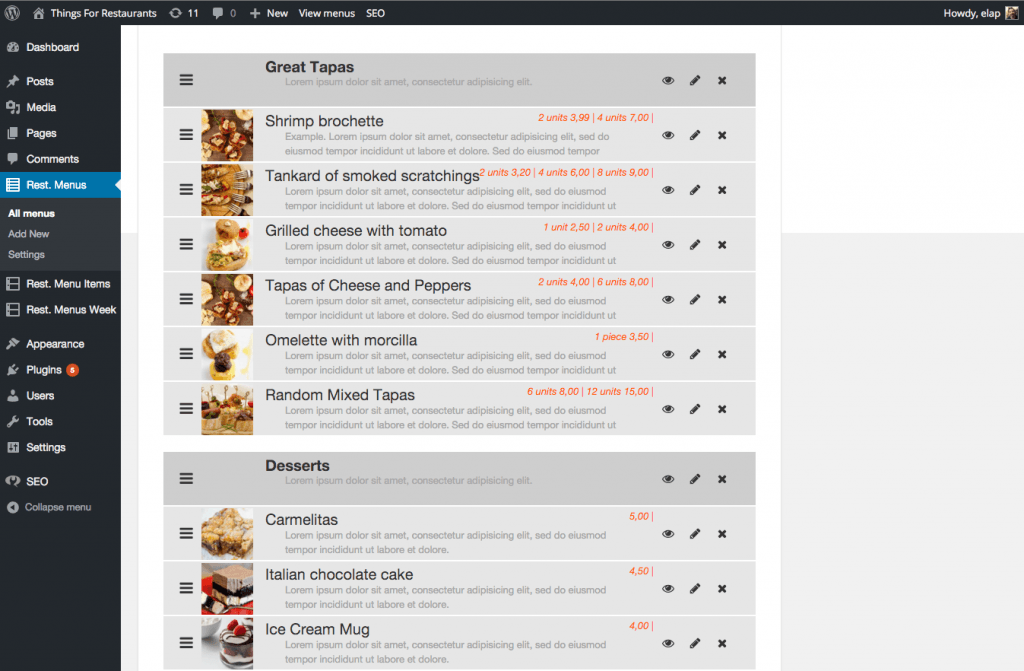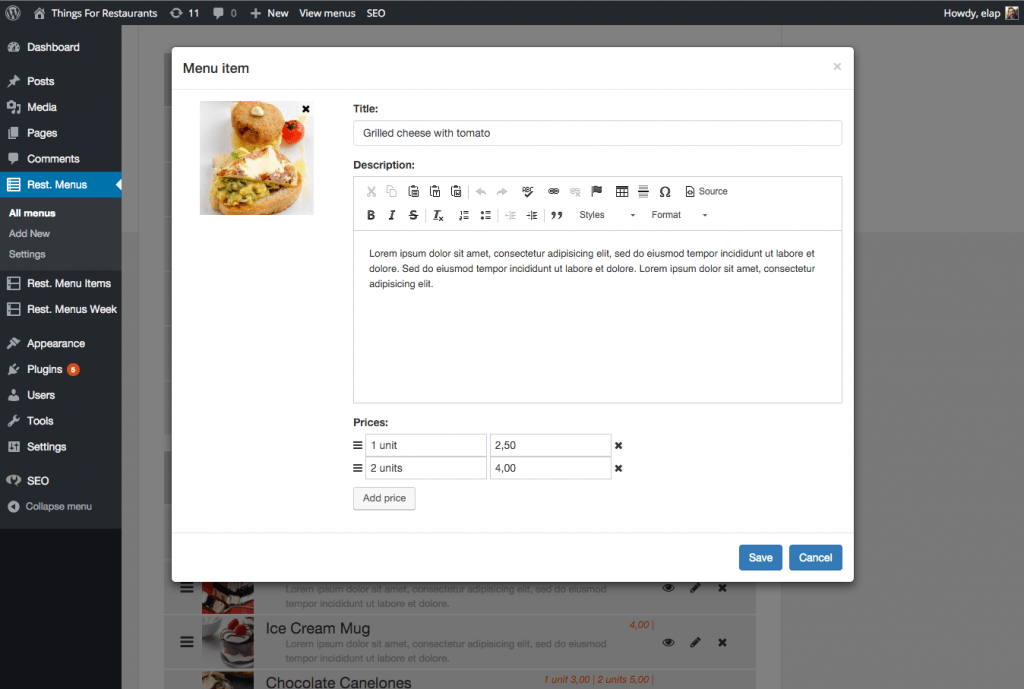 It's already responsive for smartphones and images are SEO friendly. Click on the thumbnail to view the image in full screen mode with the caption and description fields. Add your own CSS right from the plugin, without fiddling with theme files. Show currency before or after the price. Add several sizes with different price for each Menu Item.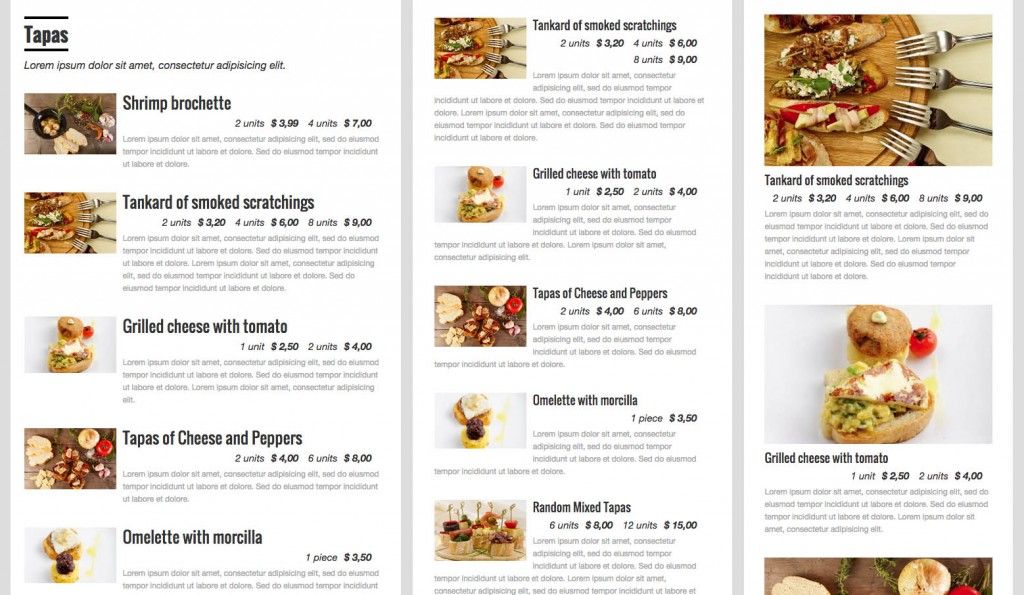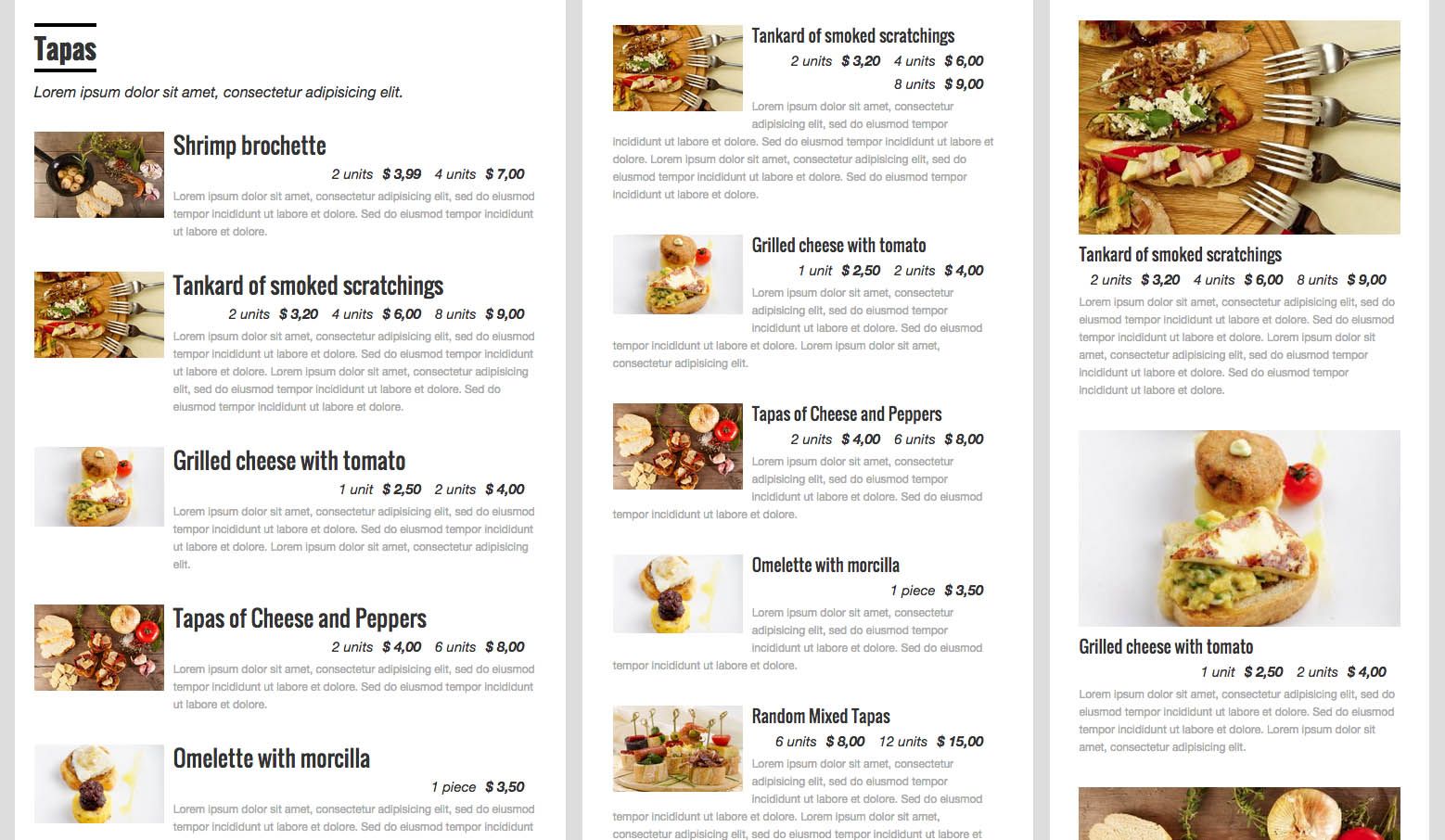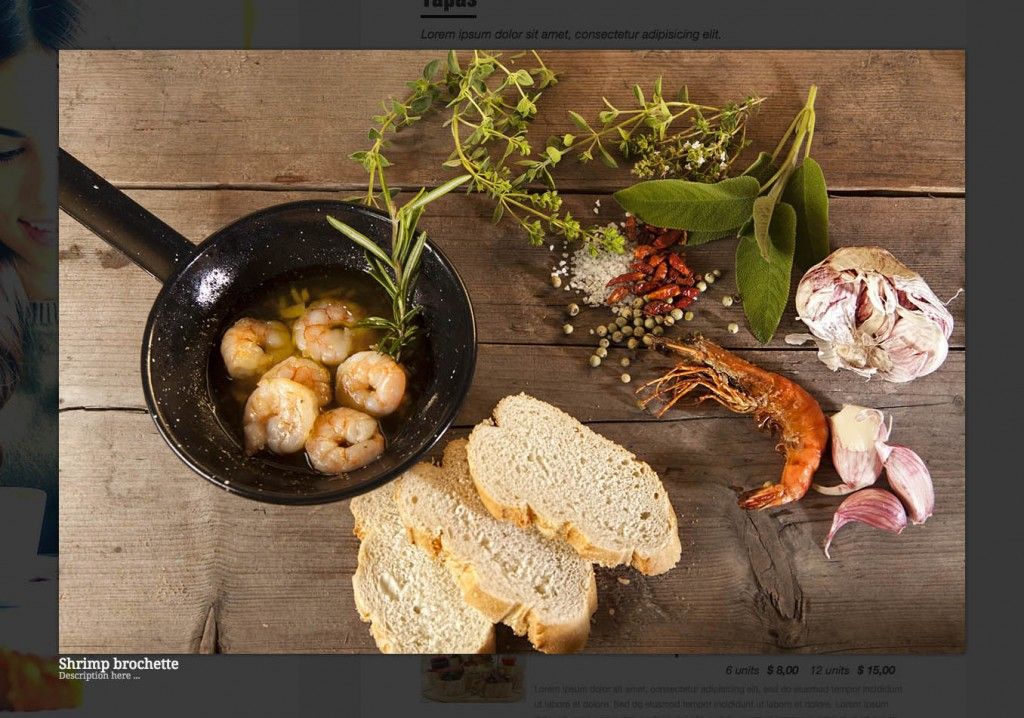 This plugin is not only for restaurants, you can use it for eateries, cafes, pubs and others.
🙂 You can download this plugin directly from WordPress.org